Jerry Seinfeld
Jerry Seinfeld is a very "old-school" comic. He is very clean and likes to point out the differences in views between males and females. Also he likes to point out the little things in life like when you get the check at a restaurant on top of other things. Personally he is one of my favorite standup comics ever and his style and how he points out the littlest details about everyday life is unmatchable.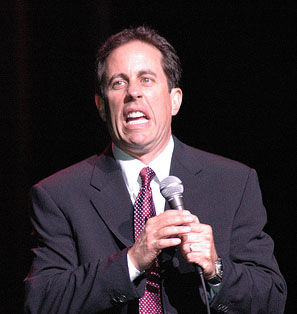 Early Carrer
Seinfeld first developed an interest in shortly after graduating college, he performed at open-mic nights at comedy clubs in New York and soon developed a small following. He had many minor roles in some tv shows mainly being the 70's sitcom "Benson". He would not get his "big break" until he started doing sets on talk shows such as; The Tonight Show with Johnny Carson, Late Night with David Letterman, and The Merv Griffin show throught the 80's and he would not truly reach stardom until later in the decade.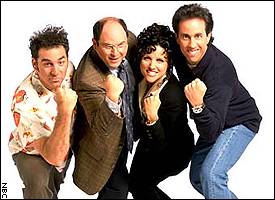 Seinfeld
The self-proclamined "show about nothing" had it's pilot episode in summer of 1989 and spanned for a decade until it's final episode in the Spring of 1998. It has had a total of 180 episodes over 9 seasons and has won over 40 awards including 10 Emmys 3 Golden Globes and 6 SAG awards. The 2-part series finalie of the show raked in over 76 million viewers, thats good for 3rd on the all time list of most watched series finalies only behind the sitcoms Cheers and M*A*S*H. The last 5 seaons of sSeinfeld ranked in the Nealson top 100 and it was in the top 5 for the last 4 seasons and has claimed the top of the chart in 3 seasons. Currently seinfeld is on the list of top syndicated programs at number 3 again behind M*A*S*H.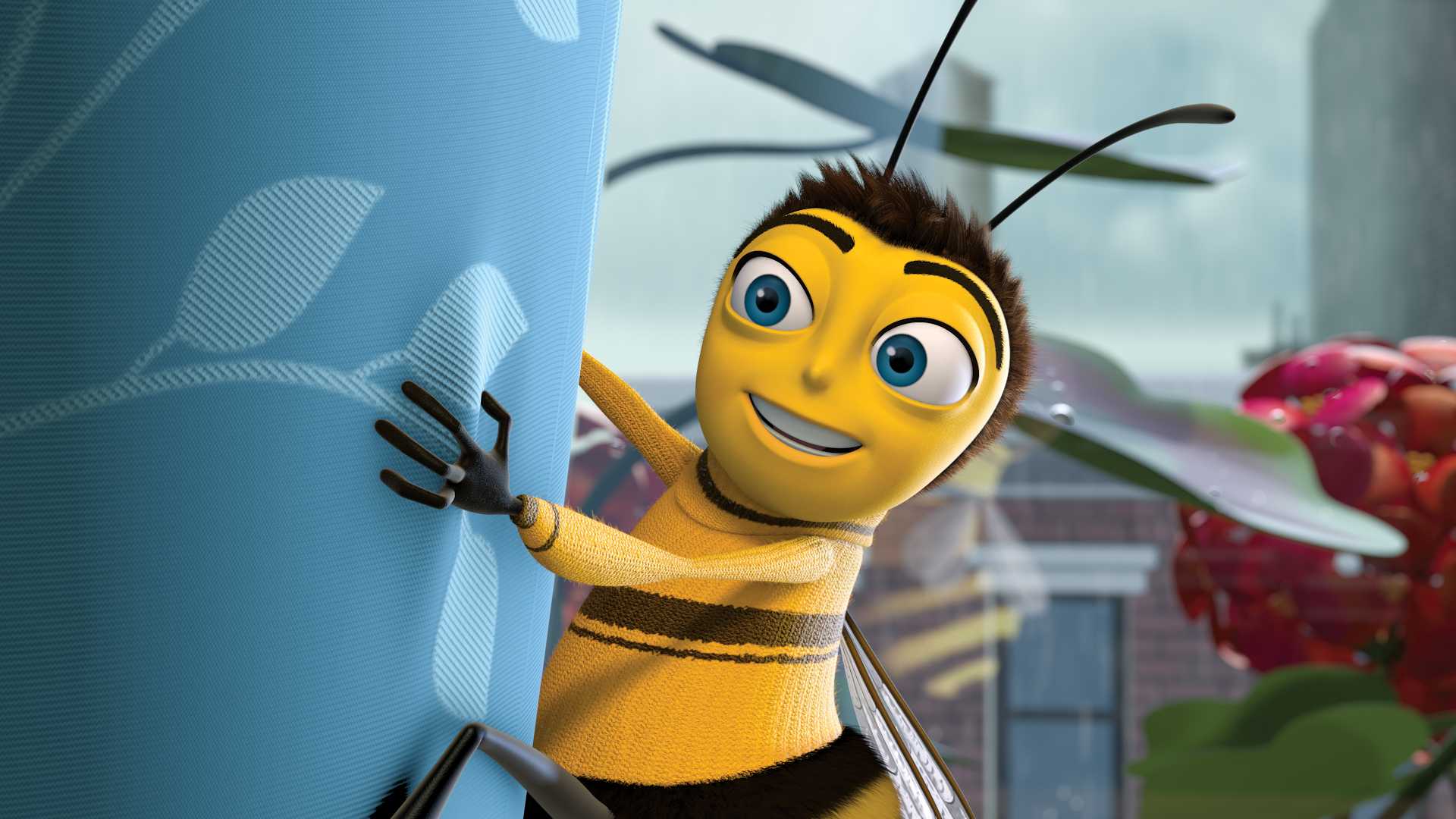 Film Carrer
Seinfeld's movie carrer has been rather short but very sweet (no pun intended :) ) Seinfeld has only been in 6 movies and has had brife roles in 3 made a cameo apperance in 2 and has Starred in only 1. Bee Movie (seinfeld's most well-known film) was released in late 2007. It stars Seinfeld as a young bee that is curious about the ways of humans and eventually befriends one of them. The movie was rather sucessful at the box-office being number 1 in it's second week in theaters. The movie was nominated for 2 kids choice awards a Golden Globe and an Annie award but won nothing. Seinfeld himself scored his 1st ever kid's choice nomination for best voice-over.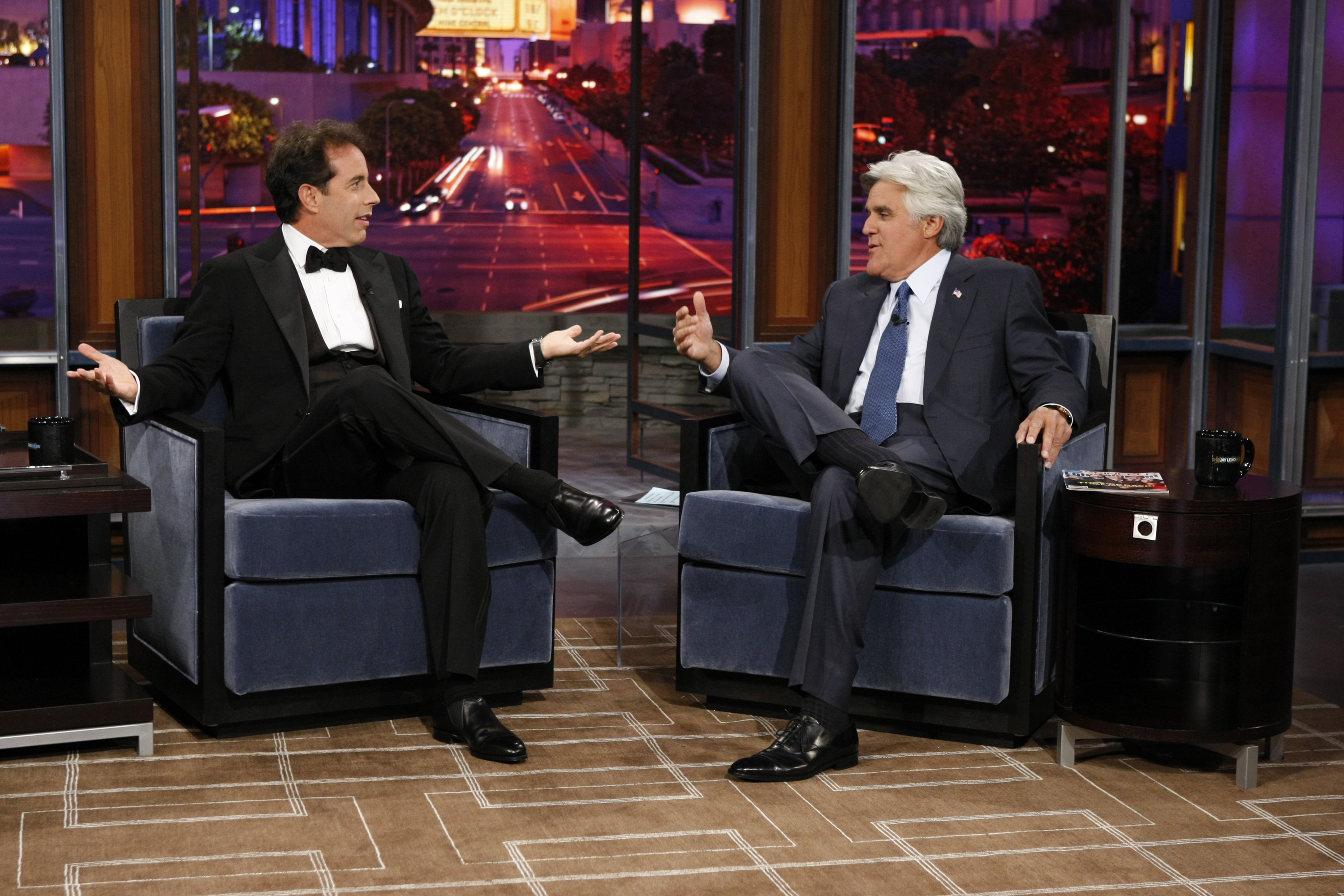 Seinfeld Today
Today Jerry Seinfeld still reaps the benefits from his stardom over a decade ago recently Seinfeld has appeared on severl talk shows including; The Jay Leno Show, Late Night with Jimmy Fallon The Colbert Report, and The Tonight Show. Recently Seinfeld had made many cameo and guest star apperacnes on many sitcoms and other shows. There are talks about making one final scene of Seinfeld that shows an aged cast discussing their prison sentance and future lives.